Our Guiding Principles


"Quality and Consistency"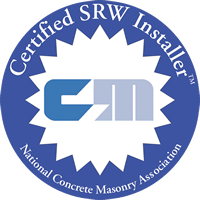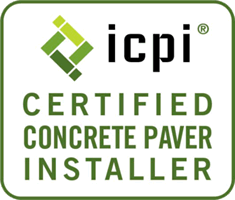 Our main focus is in the QUALITY of work we produce. We furnish the proper experienced supervision to ensure your project turns out exactly as it is designed. Quality means nothing without consistency, this is why we have both a project manager and foreman on site for every job working together to manage our team.
We invest in the proper equipment to make sure doing a SUPERB job is enjoyable. Tyler and William Youmell have a combined 20+ years of experience in the landscape industry. Building outdoor living spaces is something they love to do and are very passionite about.
"When you have the proper equipment, it makes doing this type of work quite enjoyable. We combine art with structural integrity."
Anyone can do your project with a $300 harbor freight tamper, the scary reality is that their job may look fantastic, until it doesn't; this is just one example of what sets us apart from our competitors. We use plate compactor tampers with over 10,000 (lbf) pounds of force, this is to ensure our projects look as Superb as they do now, 100 years down the road. Our plate compactor alone costs over 36x times more than the big box store one I decribed, that we unfortunataly see others in the industry using. We strive to educate customers of our building practices. We will most likely not be the cheapest bid you recieve, but with us you truly get what you pay for. We use top of the line lazer guided equipment on our excavators to ensure the correct pitch the first time.
We are constantly attending trade shows, seminars, and industry related events to continually sharpen our skills and knowledge. With the evolving nature of our industry, this is imperative to keep up to date with the newest outdoor living trends.
In the past year we have attended the Hardscape North America trade show, Deco-crete Decorative concrete expo, Diamond decorative supply's epoxy and custom stamp seminar, Unilock online seminars, The MVLNA (Mahoning Valley Landscape and Nursery Association) spring clinic, and are looking forward to an in-person Unilock event at Penguin City Brewery in Downtown, Youngstown this spring. Employee education and training is a priority in our company.
Click the link below to check out this article about our owner being recognized as a "Top Gun" Landscaping company In Mahoning County by the County advisory
board:https://countyadvisoryboard.com/tyler-youmell-superb-landscape/
Tyler began his experience working at Youngstown Country Club in 2010 on the grounds crew under the direction of his Step-father, who at the time was grounds Superintendent. His Step-father holds degrees in both Agronomy and Turf Management and taught Tyler the more technical aspects of landscaping and planting.
Tyler took his interest of landscape installation and went on to work for two local landscape companies before seizing the opportunity to start Superb Concepts in 2015. His landscape installation interest led to a passion for hardscapes including masonry work, pavers, retaining walls, and eventually complete outdoor living. With the help of his Father, who is head of the structural engineering department for JR Johnson Engineering, Superb Concepts specializes in hardscaping projects involving decorative concrete, natural stone, water features, and outdoor kitchens, just to name a few.
What sets us apart is being able to design and install all of these specialty products to create an enhanced outdoor living experience, and do it with strucutral integrity in mind. We use the highest quality products and practices available.
Tyler currently holds 3 hardscape certifications (ICPI, NCMA-SRW, Stampcrete Academy).  Tyler and his closely led crews strive to go above and beyond for each customer. 
At Superb Concepts, we pride ourselves on Quality & Consistency.